2017 Civic Hatchback Design: Style, Comfort, and Sport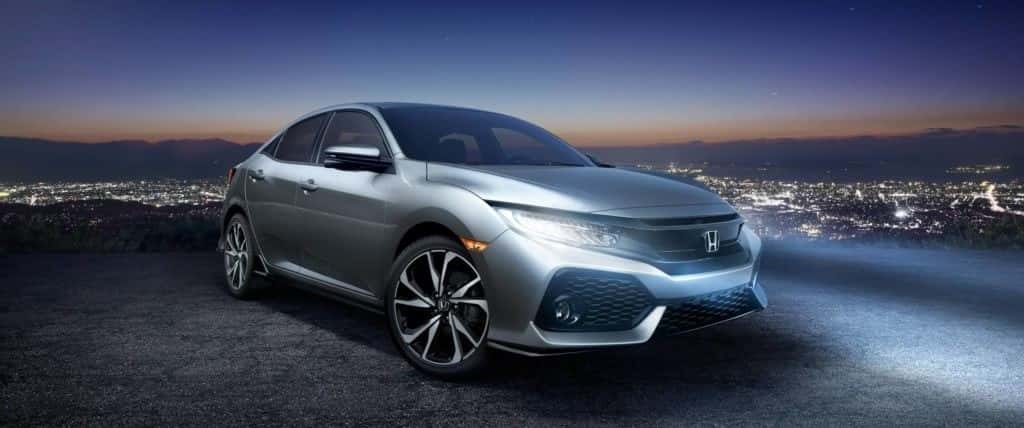 The new Civic Hatchback will be hitting the market this fall, a vehicle that was named the North American Car of the Year in 2016. The 2017 model comes with a Euro-inspired hatch design, a comfortable interior, and tons of technologies. This new Civic is unlike anything you've ever seen.
According to Honda, the 2017 Civic Hatchback design comes with a sporty exterior and aerodynamics contours. The body is more rigid and lightweight, increasing performance and fuel economy, while also improving handling. The exterior has a bold fascia with intakes and vents on both bumpers, a sharp roofline, and an integrated spoiler. Smoke-gray wheels and black trim also add appeal.
"The Civic Hatch has been a staple for Honda in Europe, but has long been the forbidden fruit for Honda fans in the US," said Jeff Conrad, senior vice president and general manager of the North American Honda division. "Now, we're bringing this sporty, stylish and versatile Civic Hatchback to North America, as we amp up the performance of our incredible Civic lineup with each new Civic model."
The 2017 Civic Hatchback design includes 36.0-inches of rear legroom, as well as the largest carrying capacity in the compact segment. The new hatch is also being released ahead of the Type R, a special performance edition. We can't wait to see the new Civic Hatch in action.