2017 Honda CR-V: More Style, Space, and Technology Than Ever Before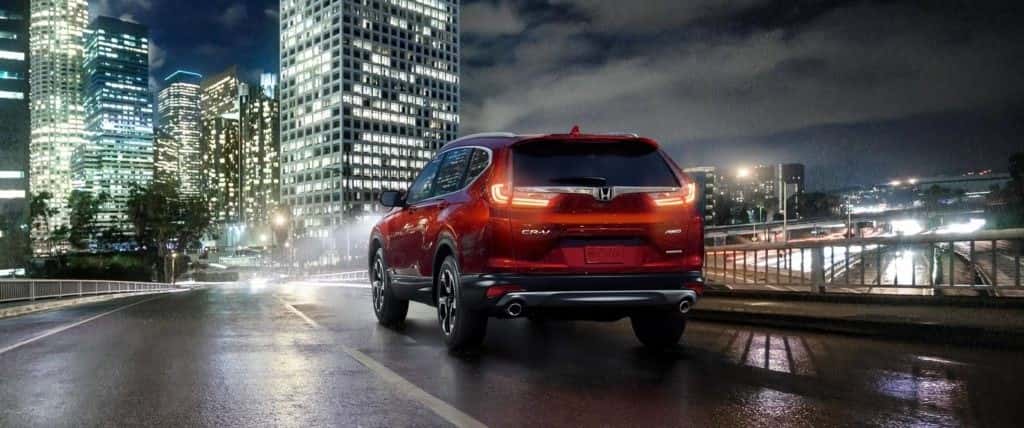 The Honda CR-V has been one of the best-selling vehicles in the crossover segment since its introduction two decades ago. Now, it continues to get even better with more style, space, and technology than last year's model. Here's a quick look at what the 2017 Honda CR-V has to offer.
Style
For the 2017 model, say "goodbye" to the CR-V's old-school style. In its place is a combination of sweeping lines and rounded curves that give the new crossover a more athletic and modern appearance. This is especially noticeable with the new rear-end styling, which is significantly more rounded than the previous generation.
Space
Inside, the 2017 CR-V boasts more space than ever before. Backseat passengers can get comfortable with 40.4 inches of legroom, which is 2.1 more inches that last year's CR-V offered. Add the fact that Honda has gotten rid of the crossover's touch-sensitive volume slider control—which many consumers found frustrating—and replaced it with a physical knob, and it would be hard not to be comfortable in this vehicle.
Technology
Finally, those consumers who choose the EX trim level will see standard equipment that not only includes connective features like Apple CarPlay and Android Auto, but also driver assistive technologies like forward-collision warning, collision mitigation braking, adaptive cruise control, and blind-spot warning.
The 2017 Honda CR-V is available now. If this 2017 Honda CR-V preview has sparked your interest, then stop in to Valley Honda to learn more.