How to Get a Better Credit Score

If you want to get a great deal on your loan or lease in Chicago, learning how to get a better credit score is crucial. From assessing your debts to creating a payment plan, there are many ways to raise credit score that can make a huge impact on your financial future in Naperville. Find out our very best tips to increase credit score today, so you can secure the favorable car financing you're looking for.
---
Check Your Credit Report
Want to know how to boost my credit score in Oswego? You have to start with the basics. There are three major credit bureaus where you can check your credit score every year:
Experian
Equifax
TransUnion
While it's important to have a good grasp of your financial standing, it's also a good idea to scan your report for any potential errors or signs of identity theft.
---
Manage Debts
Second, you'll need to figure out where your debts are coming and how you can tackle them. How does debt affect your score?
Debt to Credit Ratio: This formula weighs how much available credit you have and how much you have used up. Try to only use 30% of your available balance at an absolute maximum.
Number of Cards: The more cards with balances and other debts you have, the lower your score will be. 
Create a Payment Plan
It may seem overwhelming to pay off debts – especially when they've built up over time. So here are the steps you need to take:
Find out what debt is in the collections process and start paying those off.
Tackle smaller debts that are easy to pay off, so you can start marking things on your list.
Take the bigger debts and break them down. Try to pay off a certain portion with every paycheck.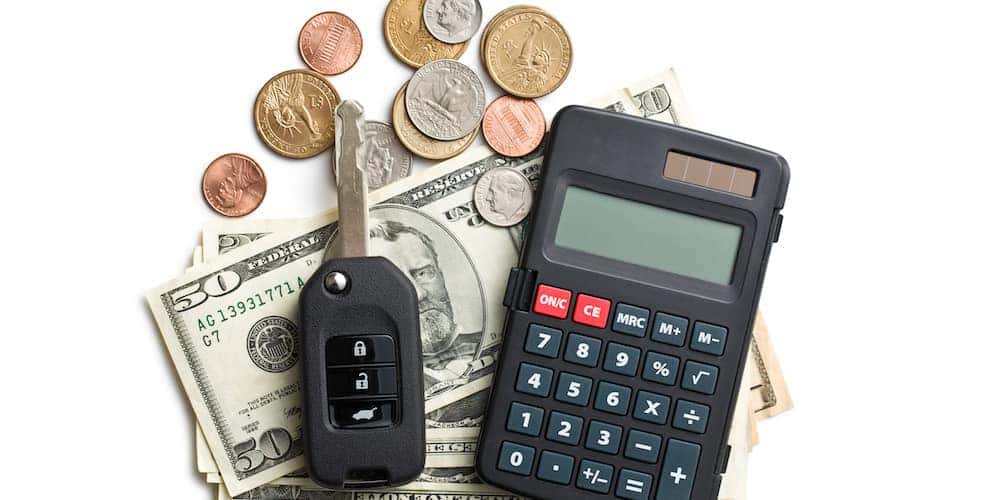 ---
Other Tips to Increase Credit Score
Open a credit card: This may sound strange, but if you utilize credit cards properly, you can build credit quickly. Consider applying for a secured credit card and put one recurring monthly charge on it, paying it off in full every single month.
Get a Cosigner: Are you new to the world of financing? Consider asking a trusted family member to help you out by becoming a cosigner or adding you to an account.
Apply Wisely: If you're applying for financing at multiple places, try to submit your applications within a 2-week window. This helps minimize any penalties on your credit score.
Learn More Ways to Raise Your Credit Score at Valley Honda
Learning how to get a better credit score is simple in theory, but we know that it can be a lot more complicated in the real world. Feel free to contact us with any questions and we'd be happy to offer additional ways to raise your credit score.
---
Explore Our Models
On the outside, the 2022 Honda Passport is a rugged and ready for anything SUV. It features athletic styling and higher ground clearance in certain configurations to maximize your ability to explore around Chicago. While the new Honda Passport exterior is brute, its interior remains comfortable, spacious, and packed full of technology. The interior…

The 2022 Honda HR-V is a versatile vehicle with plenty of style. It's compact enough to easily maneuver around Chicago while remaining spacious enough to be comfortable. But, that's just the beginning of what makes the new Honda HR-V so special. Climb inside, and you'll notice a modern design that'll impress almost anyone. Outside…

For years, drivers from Chicago and beyond have counted on the Honda Pilot to keep their families safe and comfortable wherever they go. Fortunately, the 2022 Honda Pilot is no different. It's a spacious and advanced family-friendly SUV with a lot to offer on carpools and road trips. But, with so much to offer in…