What to Look For When Buying a Used Car

A used car is a great, affordable option for anyone around Chicago who's looking for a new-to-you ride at a great price. That said, there are a few things to look for in a used car to help you make the best possible decision for your needs and your budget — and you'll have plenty of options when you come to Valley Honda.
---
Vehicle History
No matter how good a used car looks, it's always important to check the vehicle's history. In some cases, you'll have to use the VIN number to retrieve the history from third-party services, but here at Valley Honda, all of our used vehicles come with a free vehicle history report so you'll know exactly what you're buying.
---
Under the Hood
Another thing to look for when you're buying a used car is the condition of parts under the hood. While the car is running, be sure to pop the hood and listen for any humming, tapping, or inconsistent buzzing. Fortunately, all of our pre-owned vehicles are inspected by our service team, so you shouldn't encounter any issues here.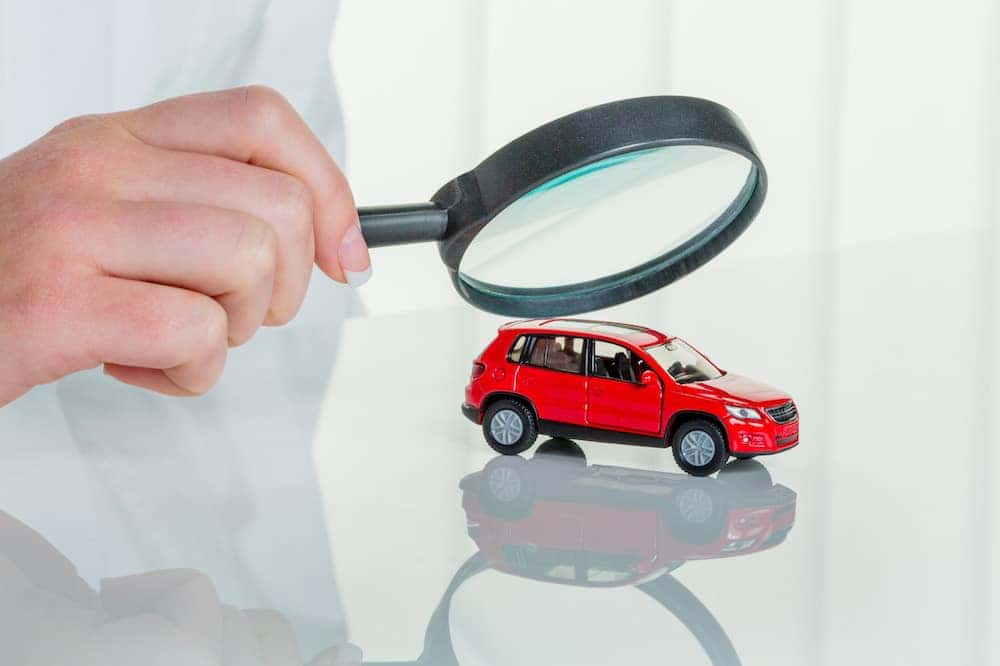 ---
Interior Electronics
To make a confident decision to buy a used car, you'll want to test all of the interior electronics. This includes the radio, dashboard lights, dome lighting, etc. Make sure all of the features work as they should — and this is also a great time to familiarize yourself with the entertainment features of the vehicle. Of course, if you're shopping at Valley Honda, we'll be happy to show you everything our vehicles can do.
---
Rust or Paint Damage
It should go without saying, but inspecting the exterior of the vehicle is also important — in particular, you should look for rust and damage to the paint. Cosmetically, you don't want a car that looks worn, but the presence of rust could also indicate other important issues like moisture build-up or leaks. This is primarily a concern with private sellers — every vehicle on the lot at Valley Honda has been attended to by our service team.
---
Take a Test Drive
And finally, to get a feel for the car mechanically, for the power-steering, for the tires, and for everything else, you should always take a test drive. A test drive could help you discover anything from the comfort level of the driver's seat to how you like the drive of the car. After all, buying a used car is as much about what you need as what you like!
Buy a Used Car Near Naperville at Valley Honda
We obtain 95% of our used vehicle inventory from past customers, meaning that most of our cars are trade-ins. We are always happy to keep the vehicle in our family if it meets our standards and provide more auto finance advice like how to improve your credit score. Feel free to contact us, or stop in to take a test drive of one of the pre-owned vehicles on our lot. And be sure to browse our used vehicle specials, too!
---
More From Valley Honda
Valley Honda is happy to announce the impending arrival of the all-electric, all-new Honda Prologue SUV. Projected to arrive at the beginning of 2024, the new Honda EV is a huge stride for the brand's eco-friendly mission to deliver an estimated 250-320 miles of carbon-free miles per charge to every Prologue driver in Aurora. Contact…

Explore New Honda Inventory Honda is making strides towards advanced technology that not only enhances the driver experience but elevates safety for everyone on the road. With the Honda Head-Up Display, drivers get access to key vehicle information without taking their eyes off of the road. As your trusted dealership in Aurora, the team at…

Explore new Honda Inventory If you are looking to elevate your safety in the car, a new Honda with Blind Spot Monitoring is the perfect choice! Whether you are merging onto the highway or switching lanes around your neighborhood, this system helps you keep track of hard to see areas for seamless lane changes. Valley…