Honda NSX Production: Hand-built in Ohio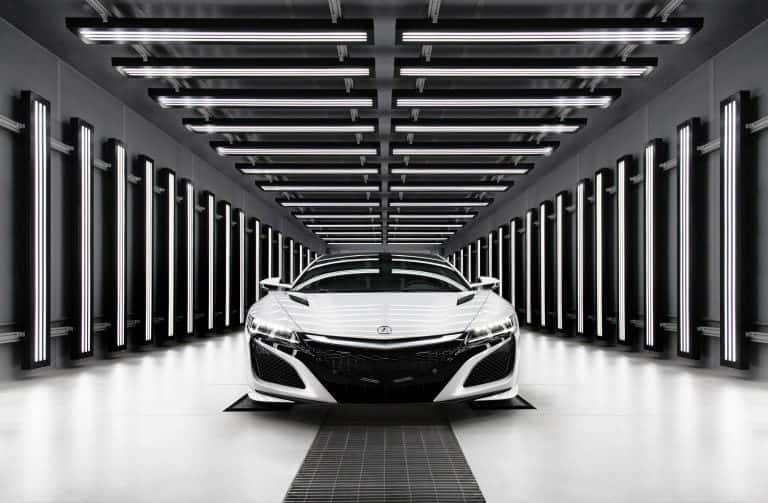 The Honda NSX (or Acura NSX in the United States) is one of Japan's most famous supercars. So when the automaker announced that Honda NSX production would occur at a facility in Ohio, everyone was surprised—including us at Valley Honda.
But after taking a look at the way the NSX is built at the plant, it makes sense. Though it started out as a shipping facility for suppliers, Honda invested $70 million to turn it into a state-of-the-art manufacturing plant—and before doing so, the automaker looked at the way Ferrari, McLaren, Lamborghini, and Bentley produce their supercars in Europe to set a benchmark.
The facility also doubles as a large reception center, so customers can come to see their car being hand-built right before their eyes. Anyone can see what's going on inside the body and paint shop, which are enclosed by glass walls.
Honda is going to extreme pains to build the NSX to the most exacting quality standards. Of course, that means the facility will have a fairly low output at just eight to ten cars a day. Still, the wait will be worth it for the lucky customers who get to drive an NSX home!