Valley Honda 2016 Dealer Awards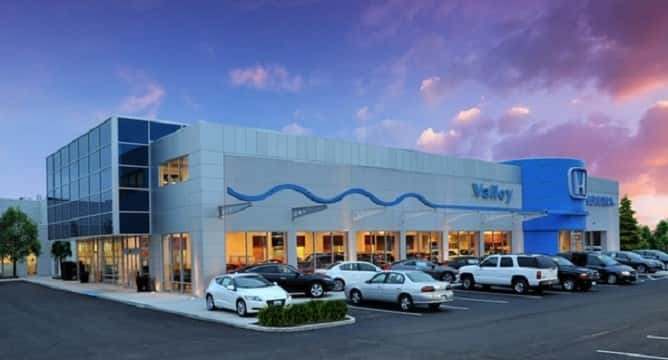 At Valley Honda, we're passionate about offering a large selection of quality vehicles and providing world-class customer service. As we do business with these pillars in mind, we're grateful when we have the opportunity to show something tangible that points to these priorities. Recently, we've achieved several awards that we believe do just that!
President's Award
Valley Honda recently achieved the President's Award for the ninth year in a row (2007, 2008, 2009, 2010, 2011, 2012, 2013, 2014, and 2015). This award is given to those in the top 15% of Honda dealerships in the nation based on business management, new car sales volume, and customer satisfaction.
Honda Masters Circle
The Honda Masters Circle is Valley Honda's most recent honor. This recognition takes the President's Award a little further and is for the elite of the elite, with only the top 50 Honda dealerships in the nation being included.
DealerRater Dealer of the Year
Valley Honda is the Honda DealerRater Dealer of the Year for the state of Illinois. Dealers that qualify for this award must have an average minimum rating of 4.0 or higher, cannot be blacklisted during the year, and must receive at least 25 reviews throughout the year.
DealerRater Consumer Satisfaction Award
The DealerRater Consumer Satisfaction Award expands on the Dealer of the Year recognition with only the top 10% of U.S. new-car dealers being eligible. Valley Honda received this award in both 2015 and 2016.
Edmunds Five Star Dealer Award

Last, but not least, Valley Honda received the Edmunds Five Star Dealer Award for 2016! Winners of this award have to receive at least 20 reviews on Edmunds in the last two years that average five stars.
We'd like to thank all of our customers that we've been lucky enough to do business with, and say a special 'thank you' to those that have taken the time to share about their experience at Valley Honda online and recommend us to others. We appreciate you!