What Should My Tire Pressure Be at?


Having your tires properly inflated is essential to the proper functioning and safety of your vehicle. But what should your tire pressure be at? Find out how to keep your tires properly inflated for your drives around Naperville, and how to get new tires when the time has come.
How Do You Know Tire Pressure is Low?
There are a few different ways to tell if your tire pressure is low:
Tire Pressure Monitor – If you're lucky enough to have a newer vehicle with a tire pressure monitoring system, in which a warning will show up on your dashboard that lets you know it's time to inflate your tires.
Tire Pressure Gauge – All you have to do to check your tire pressure is remove your tires' air valves, put a tire pressure gauge into the valve stem, and press down. This will give you a PSI reading.
Poor Performance – If you're experiencing decreased responsiveness and ride quality in your vehicle, there is a chance that you have low tires and should check it out right away.
What is Proper Tire Pressure?
Proper tire pressure can vary from vehicle to vehicle, but for most makes and models the recommended tire pressure is between 30-35 PSI (pounds per square inch). Avoid over-inflating your tires to max pressure or beyond in order to prevent poor braking and decreased tire life.
Recommended Honda Tire Pressure
When it comes to having the right tire pressure in your vehicle, this can slightly vary from each Honda sedan or SUV. Since both models have different performance capabilities, drivetrains, body types, and more, then the recommended CR-V tire pressure may be different from say the recommended Accord tire pressure. Check out the suggested tire pressure for Honda models below:
2020 Honda Pilot:

Front: 32 psi
Rear: 32 psi

2020 Honda Fit:

Front: 35 psi (high speed driving)
Rear: 33 psi (high speed driving)
Front: 33 psi
Rear: 33 psi

2020 Honda CR-V:

Front: 32 psi
Rear: 32 psi

2020 Honda Accord:

Front: 35 psi (high speed driving)
Rear: 33 psi (high speed driving)
Front: 32 psi
Rear: 32 psi

2020 Honda Civic:

Front: 32 psi
Rear: 32 psi

2020 Honda Odyssey:

Front: 35 psi
Rear: 35 psi
If you have an older Honda model, like a 2018 or 2019, and aren't sure what your proper tire pressure is, make sure to check your Honda owner's manual or check the sticker inside your driver's side door, which looks something like this: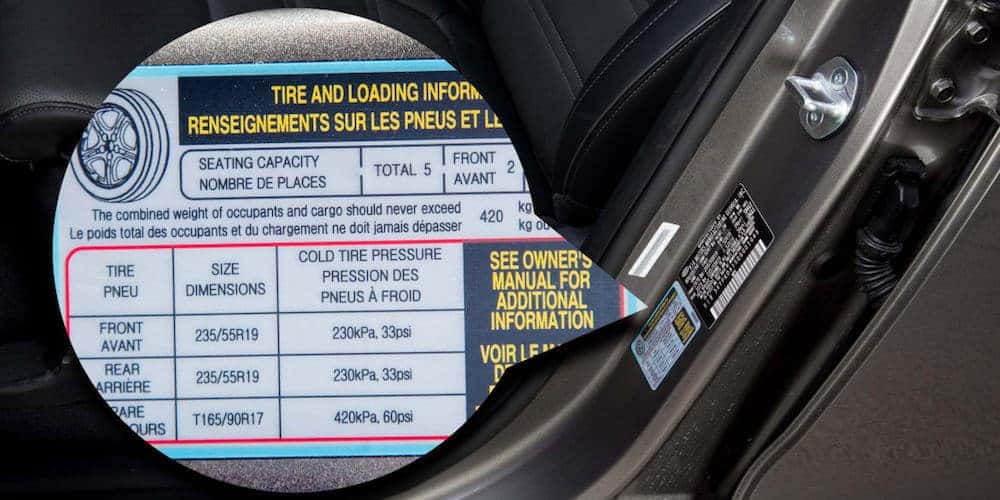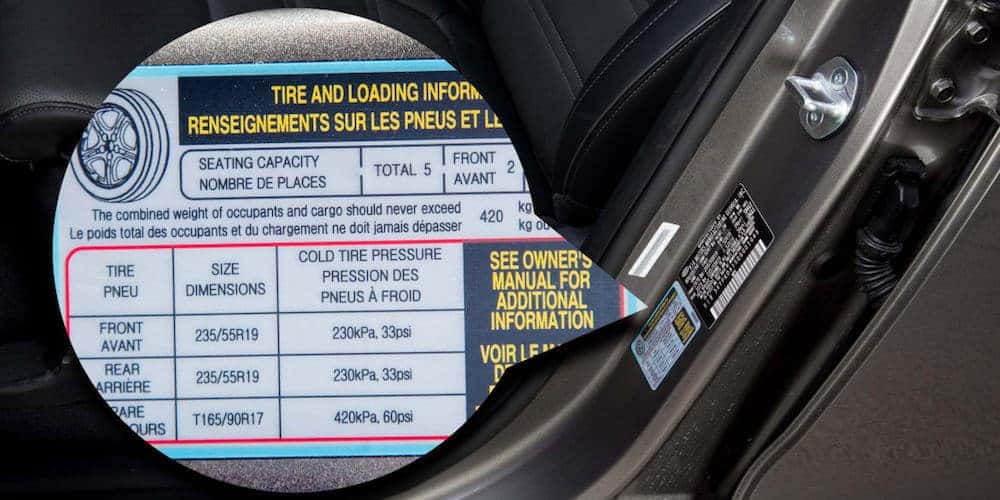 How Do You Inflate Your Tires?
It's a good idea to check your tire pressure every month or so, particularly as cold weather hits and changes the air pressure:
Grab a few quarters for the air pressure pump
Take your car to a gas station with an air pressure pump
Check the tire pressure
Squeeze the air pressure pump handle while inserted into the valve stem until it has reached the recommended PSI.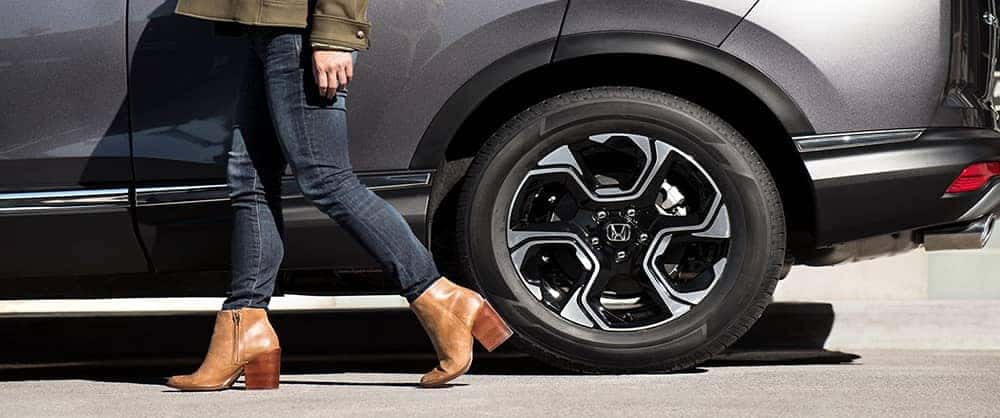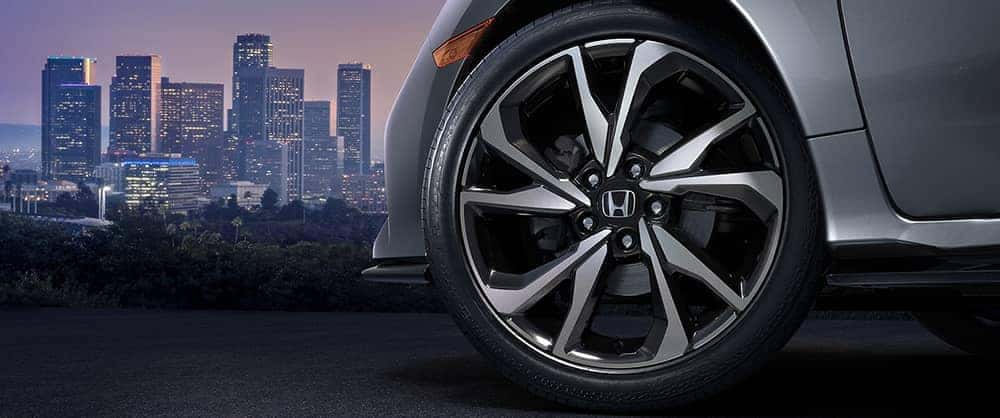 Is it Time to Get New Tires?
As your tires get older, they are less likely to hold air properly, and they become dangerous to drive on and at risk of blowing out even when properly inflated. Get new tires at quickly and affordably at Valley Honda, your trusted Chicago area service center near Naperville. We open at 7:00 a.m. Monday through Saturday, and you can reach us online or by phone at (630) 851-5700 to set up an appointment!
More From Valley Honda
From exterior accessories like body side molding to technology add-ons like a remote start fob, there are plenty of ways to accessorize your new 2020 Honda HR-V. Sure, the Honda HR-V already comes standard with a plethora of fabulous features, but why not kick up a notch by customizing it to your own personal desires? If…

You have to drive back and forth to work in Naperville traffic every day. You might as well be comfortable! The interior features incorporated into the new Honda Civic design are meant to help you do just that. No wonder it's so popular with Valley Honda customers. You'll love it too, once you come in and…

The 2020 Honda Civic Sedan is a great option if you're looking for fuel efficiency and features behind the wheel on Naperville and Chicago roads. And, when it comes to finding a model that suits your style, you may be wondering: "What are the Honda Civic color options?" Valley Honda is here to break down all…