Learn What to Keep in Your Car's Trunk

Need to know what to keep in your car? Start by taking a look in the trunk. Most trunks are empty when they aren't being used for shopping or luggage, but they should contain:
Breakdown Kit

Car Emergency Kit

Convenience Kit
Your breakdown, car emergency, and convenience kits don't need to take up too much space, but you'll be glad you have them along for the ride should you ever need them.
Breakdown Kit
Even the finest of vehicles can suffer an unexpected flat or spring a leak — horror of horrors, your battery could die. That's why every trunk needs the following items to create a breakdown kit:
Spare Tire with Tire Jack and Tire Iron

Tire Inflator and Sealers

Jumper Cables

Tire Pressure Gauge

Duct Tape and WD-40

Owner's Manual
You should also keep your car repair information on hand, including:
Local Service Center Number

Car Insurance Claim Forms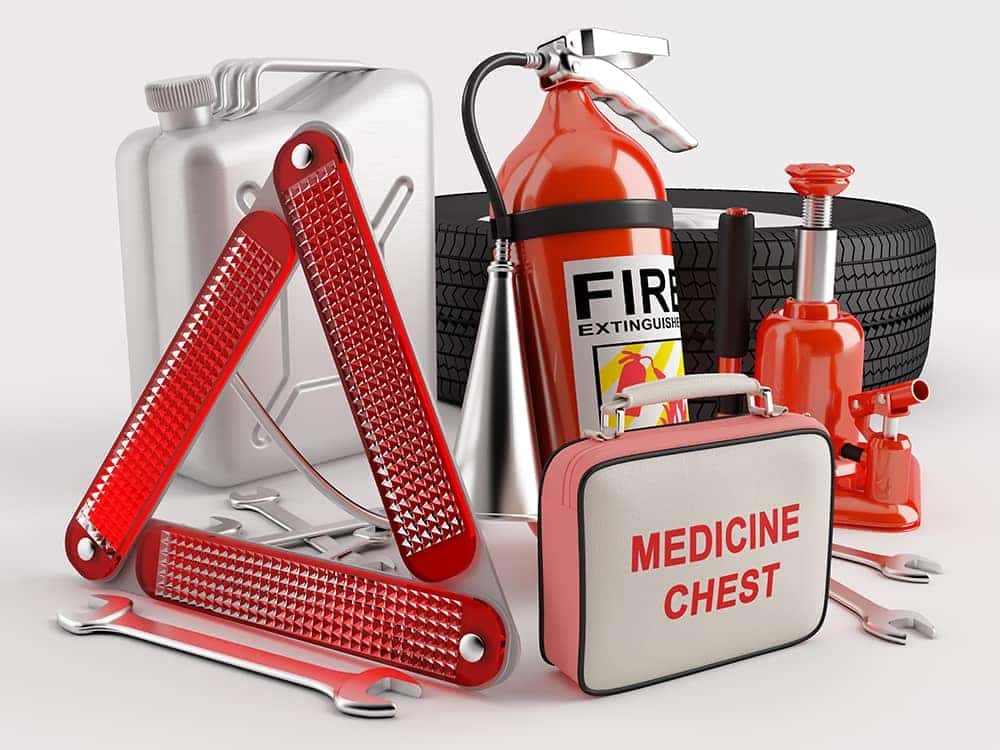 Car Emergency Kit
Sometimes getting stranded or suffering a breakdown is merely an inconvenience, but you might be in real trouble if you're facing a freezing Chicago winter or find yourself stuck on a seldom-travelled road between Naperville and Aurora.
As such, keeping a car emergency kit in your trunk is important. That kit should include:
Basic First Aid Kit

Flashlight

Multi-tool

Matches or Lighter

Non-Perishable Food

Water

Weather Radio

Warm Clothes

Wet Weather Clothes

Mylar Space Blanket

Ice Scraper

Reflective Triangle and Reflective Vest

Cardboard or Carpet Remnant (to place under the tires in show)
Convenience Kit
Your trunk should contain items centered around comfort and convenience as well as emergency situations. Here's a quick list of the basics you might want to bring along:
Spare Change/Emergency Funds

Umbrella

Reusable Shopping Bags

Change of Clothes

Mobile Device Charger

Pencil and Paper

Tissues

Paper Towels or a Hand Towel
Look to Valley Honda for the Things You Need to Keep in Your Car
The team here at Valley Honda can help you out of trouble and provide anything from the parts you need and the specials to save on them to complex repair work. We're also the ideal place to pick up a few of those breakdown supplies, including tires at special rates, so contact us today to find out more.