How to Connect to Apple CarPlay or Android Auto

Plenty of new Honda Vehicles support smartphone integration technology, so you'll naturally want to know:
How to Connect to Apple CarPlay
How to Connect to Android Auto
We're here to talk you through each step, so read on to unite your smartphone with your car and make the most of each.
How to Connect to Apple CarPlay
First off, check to be sure you have the right iPhone and that you're in an area that supports CarPlay. You'll need an iPhone 5 or later — if you have one, go to Settings > Siri & Search, and turn Siri on.
Here's how you go about connecting:
Plug your phone into the CarPlay USB port — it's usually labeled with the CarPlay logo.
If your car supports a wireless Bluetooth connection, go to Settings > General > CarPlay > Available Cars and select your car.
Make sure your car is running.
Ask Siri for what you need by either pressing and holding the Voice Control button on your steering wheel or touching and holding the CarPlay Home button on your touchscreen until Siri appears.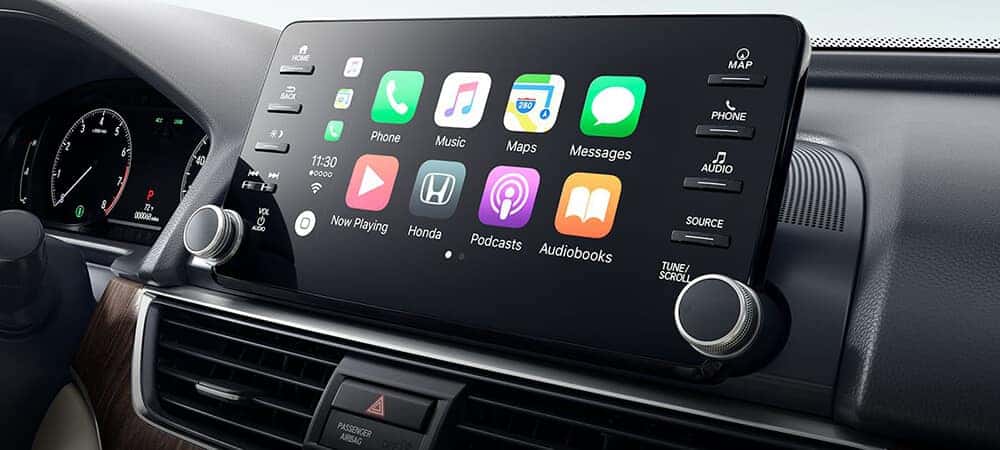 How to Connect to Android Auto
If you're more into Microsoft than Mac, here's how to connect your car to Android Auto. Again, start by checking your phone has what it takes. You'll need to be running Android 5.0 (Lollipop) and up, though Android 6.0 (Marshmallow) is recommended for the best performance.
Here's what to do:
Make sure Android Auto is turned on in your car's settings.
Download the Android Auto app from Google Play or plug into your car with the compatible USB cable and find yourself prompted to download it.
Unlock your phone's screen.
Review the Safety Information and Android Auto permissions.
Turn on notifications for Android Auto.
On your vehicle's display, select Android Auto.
Find Your Android Auto and Apple CarPlay Vehicle from Valley Honda
Whether you want to use your favorite apps on your way from Naperville to Aurora or stay in touch with family and friends through your Chicago commute, smartphone integration can help. Contact us for anything from financing help to technology guides — our helpfulness has earned us several Honda President's Awards.
Want to learn more about the next generation of Honda technology features? Take a closer look at Honda Dream Drive.