What is the Best Pizza in Downers Grove?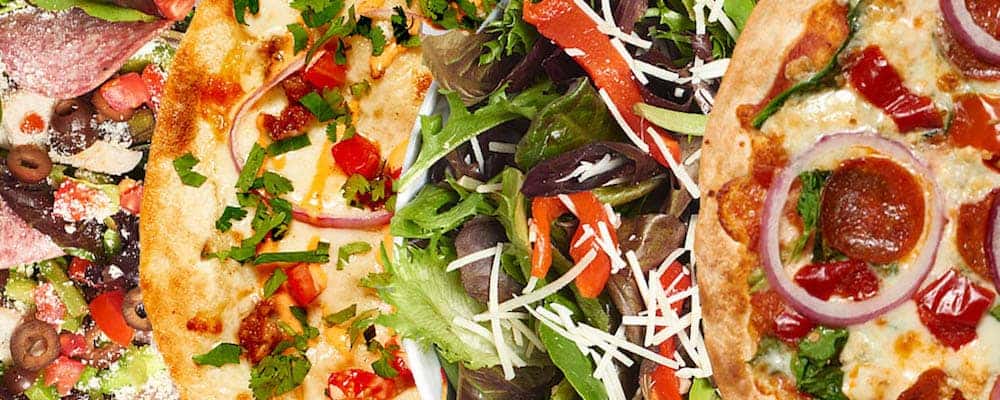 Whether you are looking for some traditional Chicago-style deep dish or a flavorful thin crust, you can find great pizza in Downers Grove. If you want a casual night out, or to have something delicious delivered to your door, we have a recommendation for you. Get your taste buds ready and dive into our list of the best pizza in Downers Grove.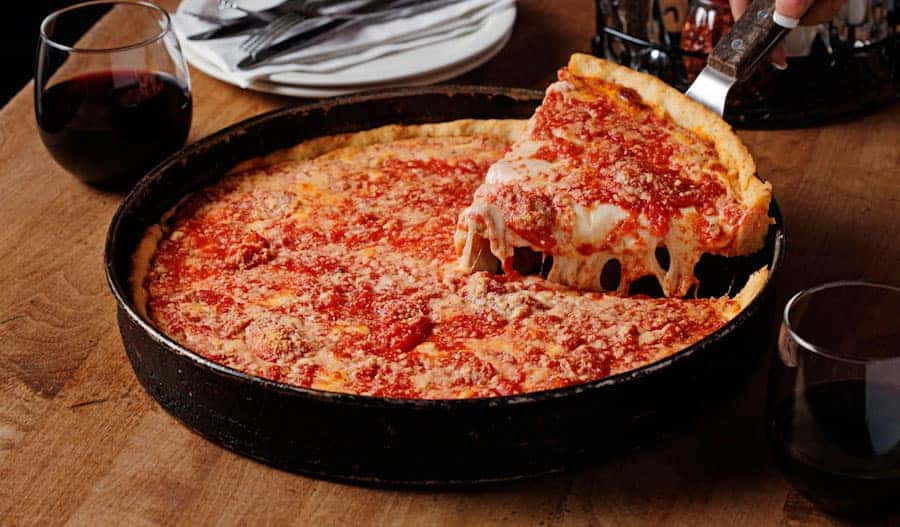 Lou Malnati's
Offering Chicago-style deep dish, Lou Malnati's is a legendary family-owned chain that has been a Chicago staple since it's incarnation in 1971. Offering only carry out and delivery, this is the perfect pizza to accompany a night of Netflix or share at a gathering. Thin crust pizza, salads, sandwiches, pasta, and desserts are also available for order. Have food sensitivities? Gluten-free options are also available for order.
MOD Pizza
At MOD Pizza diners can enjoy unique seasonal flavors like pumpkin and sweet potatoes combined in creative and mouth-watering ways. MOD prides itself of on being mindful of animal welfare, environmental impact, and above-industry pay for its employees. Each pizza is made to order with hand-pressed dough and fresh roasted vegetables bringing an artisanal taste to their casual environment.
Angelo's Pizza
Angelo's Pizza has been serving pizza in the heart of the downtown Downers Grove since 1959. Enjoy a bite of their pan-style or thin crust pizza in an industrial casual or on their new patio when the weather warms up. Diners can also choose from sandwiches, sides, and more for delivery or carry out.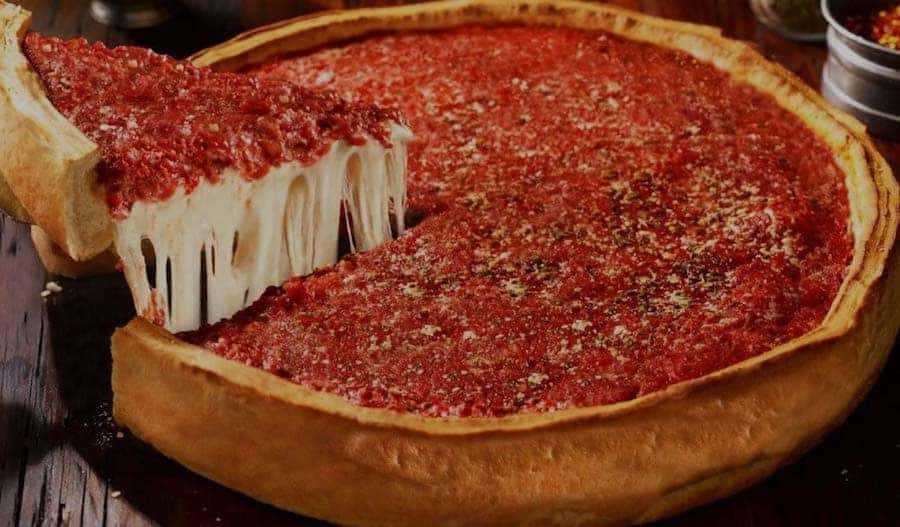 Giordano's
Since 1974 Giordano's is another central Chicagoland pizzeria is beloved for their deep dish. Dine in or carry out a delectable assortment of pizza, sandwiches, salads, and desserts at this Downers Grove location. Gluten-free options are also available.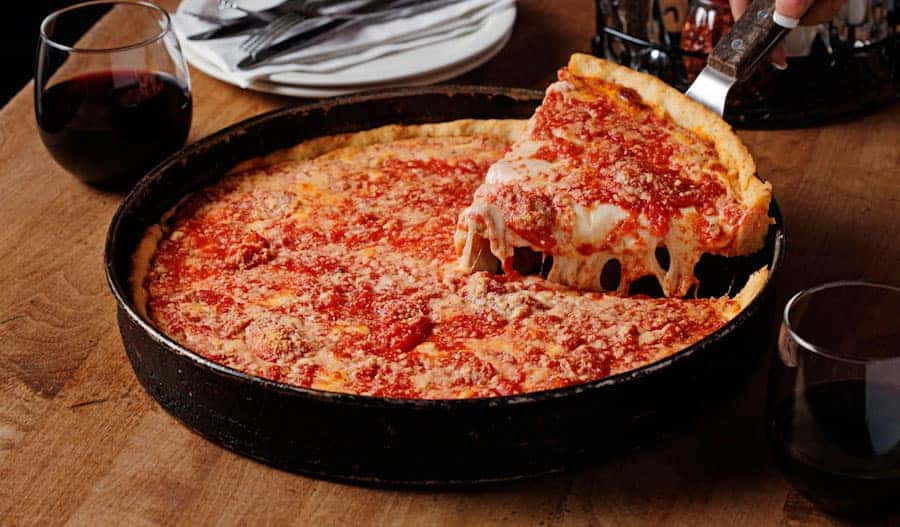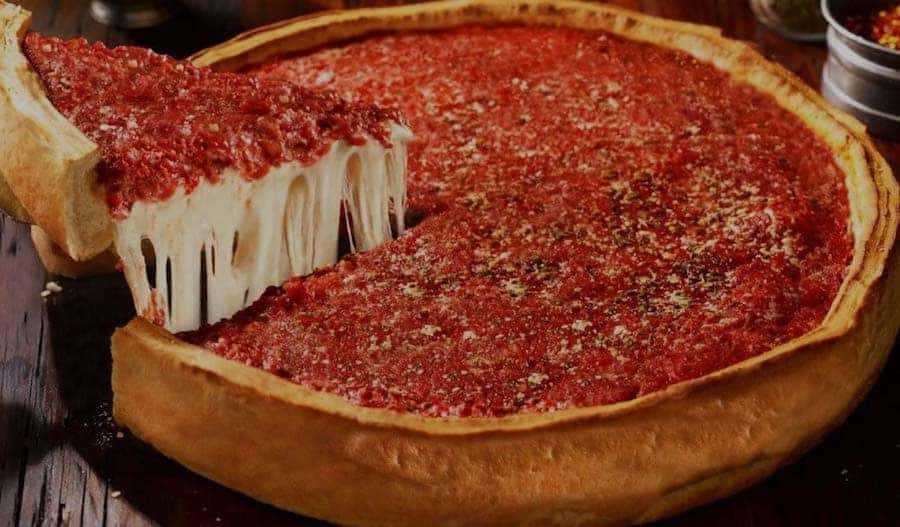 We Hope You Try Some of Our Favorite Downers Grove Pizza!
Whether you are looking for a great restaurant in Oswego or want to find a restaurant near the Fox Valley Mall, the foodies at Valley Honda will help you find someplace that will please your entire party. Contact us to find more local recommendations you won't want to miss, including more of our favorite Downers Grove pizza places!
More of Our Local Favorites
Whether you are looking for some traditional Chicago-style deep dish or a flavorful thin crust, you can find great pizza in Downers Grove. If you want a casual night out, or to have something delicious delivered to your door, we have a recommendation for you. Get your taste buds ready and dive into our list…

Image Source: https://taphousegrills.com/ There are restaurants in Oswego, IL that can provide a perfect night whether you're in the mood for fine dining or a relaxed meal with old friends. It's tough to whittle down a list of all our favorites to just five top places, but here are some highlights. Contact Us Check Out…

Contact Us When you're looking for restaurants near Fox Valley Mall, you can choose anything from classic American dishes to traditional Peruvian fare. If you feel your stomach rumbling, here are a few Aurora favorites we recommend. Enjoy Delicious Meals From These Restaurants in Aurora, IL Pomegranate: Serving breakfast, lunch, and dinner, Pomegranate can be…
https://modpizza.com/
https://www.loumalnatis.com/
https://giordanos.com/